LOOKING FOR A PROGRAM TO GET YOUR HEALTH AND WELLNESS UP TO PAR? WANT TO FEEL GOOD, LOOK GOOD AND MOVE GOOD? IS TRAINING NOT YOUR TOP PRIORITY? THIS IS FOR YOU!
ORIGINAL PRICE £125 PM. FLASH SALE - 50% OFF YOUR FIRST MONTH!
TAKE YOUR TRAINING TO THE NEXT LEVEL WITH OUR HEALTH PROGRAM!
TRIED AND TESTED FOR OVER 7 YEARS OF DEVELOPMENT. OUR TEAM OF COACHES ARE SPECIALISED WITH WORKING WITH INDIVIDUALS THAT NEED SUPPORT IN ACHIEVING A HEALTHY LIFESTYLE AND UNLOCK THEIR TRUE POTENTIAL.
IS THE HEALTH PROGRAM FOR YOU?
HERE ARE SOME EXAMPLES OF WHAT OUR HEALTH PROGRAMS COVER:
REHAB, BALANCE, LONGEVITY, BASELINE FITNESS, GENERAL PHYSIQUE AND JUST OVERALL HEALTH!
DO YOU WORK WITH A COACH?
YES! YOUR PROGRAMMING IS BESPOKE AND YOUR COACH WILL WORK CLOSELY WITH YOU TO KEEP YOU ON TRACK WHATEVER HURDLES GET IN THE WAY.
YOU GET YOUR PROGRAMMING EVERY SUNDAY BEFORE THE WEEK BEGINS THROUGH AN APP CALLED TRUECOACH. ALL DEMO VIDEOS AND DETAILS ARE PROVIDED EACH DAY. YOU CAN TOUCH BASE WITH YOUR COACH THAT DAY TO ENSURE YOU ARE READY TO GO AND KNOW EXACTLY WHAT TO EXPECT FROM THE WEEK.
WHAT ABOUT YOUR NUTRITION?
OUR COACHES WILL PROVIDE NUTRITION SUPPORT TO KEEP YOUR FOUNDATIONS ON POINT, RECOVERY TO A MAXIMUM AND GOALS IN SIGHT.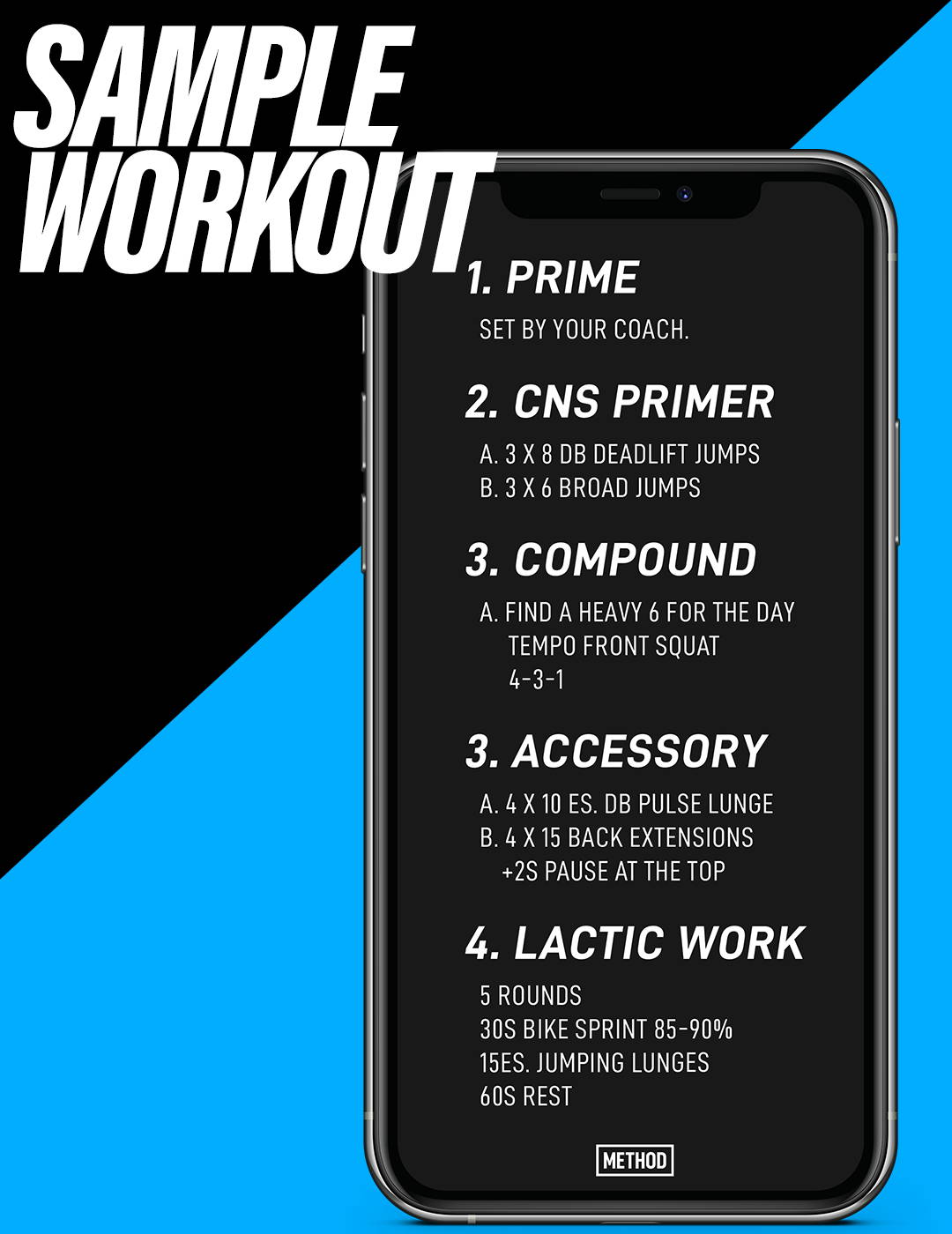 WHAT ELEMENTS OF TRAINING DO WE COVER?
WE COVER ELEMENTS OF OLYMPIC LIFTING, GYMNASTICS, AEROBIC AND ANAEROBIC... WHATEVER YOUR GOAL AND INTENT, WE WILL PROVIDE YOU WITH WHATS NEEDED TO SUCCEED. WE WILL ALSO BIAS YOUR TRAINING BASED ON YOUR TRAINING NEEDS AND ANY EVENTS YOU NEED TO PREPARE FOR.
3 TO 4 DAYS A WEEK WHERE CHECK INS OVER THE PHONE ARE A MUST SO WE CAN REGULARLY REVIEW AND ADAPT YOUR WEEKLY PROGRAM. SAMPLE WORKOUT IS ABOVE!
WHATEVER KIT YOU HAVE AVAILABLE, WE WILL BASE THE PROGRAMMING AROUND THAT!
AKA THE ENGINEER. MY EXPERIENCE AND PERSPECTIVE HAS BEEN DEVELOPED FROM OVER 7 YEARS OF HARD WORK AND ADAPTATION TO EACH ATHLETE I HAVE WORKES WITH. SPENDING YEARS LEARNING FROM AND WORKING WITH INDUSTRY LEADING COACHES AROUND THE WORLD, FROM COACHES SUCH AS IDO PORTAL AND GYMS LIKE WEST SIDE BARBELL.
MY MAIN GOAL IS TO DEVELOP A UNIQUE RELATIONSHIP WITH MY CLIENT TO DEVELOP THEM AS AN ATHLETE BOTH PHYSICALLY AND PSYCHOLOGICALLY.